Lots of factors come into play when running a business. Keeping your costs down is one of the most important... So what does EnergyBroker do to help?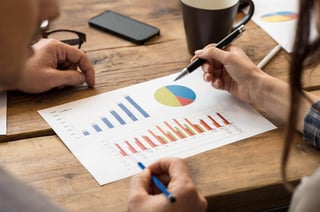 Expertise
Ten years in business this year 🙌🏻🎂🎉🎉 we've developed great relationships with all suppliers operating in the Irish energy market, gaining ALOT of experience and understanding of the Industry along the way! We monitor energy market pricing, so we'd like to think we're the best around in helping you choose the best supplier for your business's energy.
Competition
Using us forces competition in the market. The energy suppliers offer us the best rates because they're competing for our contracts. Great news, this brings down the price of energy for your business.


Management
We keep an eye on your energy contracts over the term of your contract and will remind you well in advance of when they are up. Did you know if your business rolls over to an off contract variable rate energy prices can rise by 20%? But no need to worry about that when we're managing your bills.


So there you have it. We've been helping businesses like yours get the lowest prices for their energy for the last ten years. We're a friendly bunch 🤗 and available to take a look at your bills and offer our expert advice.
We offer free energy consultations. Get in touch today