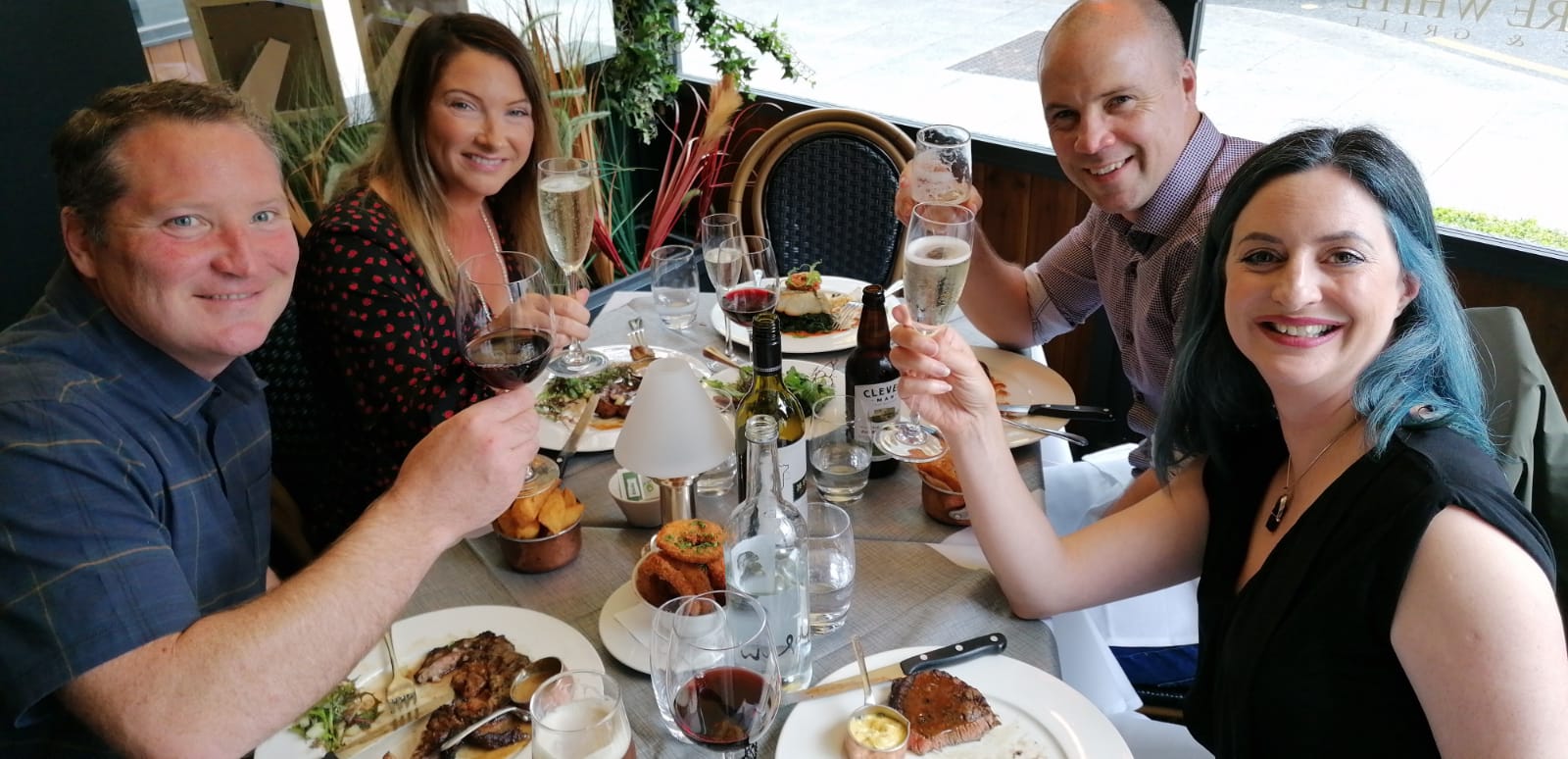 Team EnergyBroker

Welcome to the EnergyBroker blog. We work with some amazing restaurants in Dublin and understand how difficult it has been for them all to have been closed for so long during the global pandemic. For this reason, we wanted to take a moment to shine a light on some of our customers in the hospitality industry in Dublin. We want to encourage our readers to check out some independent establishments and support local businesses all around the country.
The Mongolian BBQ
Asian Restaurant
Home of the lunch bowl, providing stir fries and great value in the heart of Temple Bar. The Mongolian BBQ is popular with both locals and tourists but has been closed since last year due to the pandemic. They offer a unique and fun experience where you choose your ingredients and then watch the chefs grill it up in front of you. The staff are great and the atmosphere is super relaxed. Make sure to give them your support when they reopen.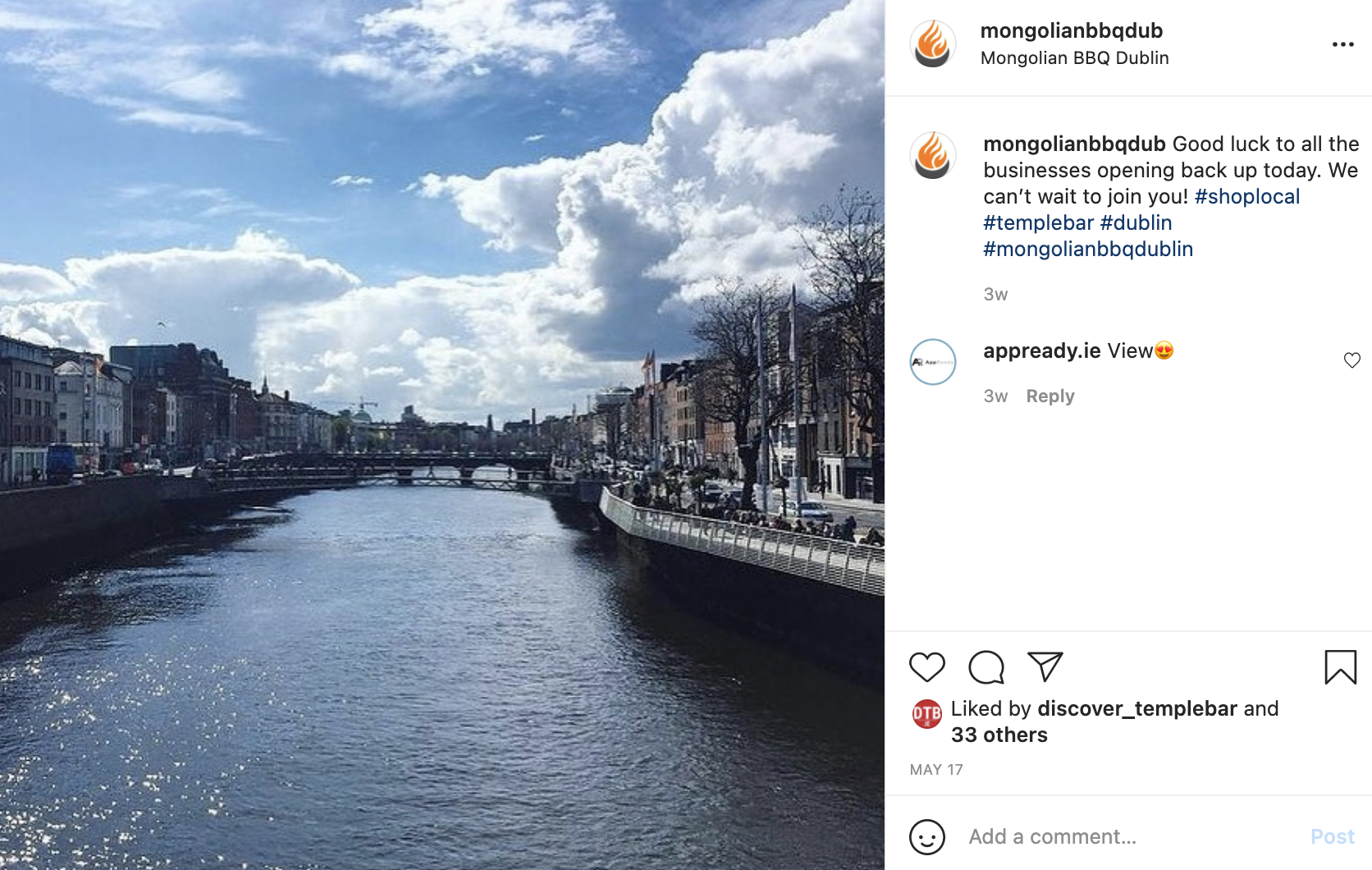 The Boxty House
Traditional Irish Restaurant
Gallaghers' Boxty House has been serving up traditional Irish food
since 1988 right in the heart of Temple Bar. Diners come here for a genuine taste of modern Ireland and the relaxed, warm atmosphere provided by the staff. Temple bar got hit hard by Covid but with summer here and reopening around the corner you can be guaranteed The Boxty House will be ready for diners with the best Irish welcome.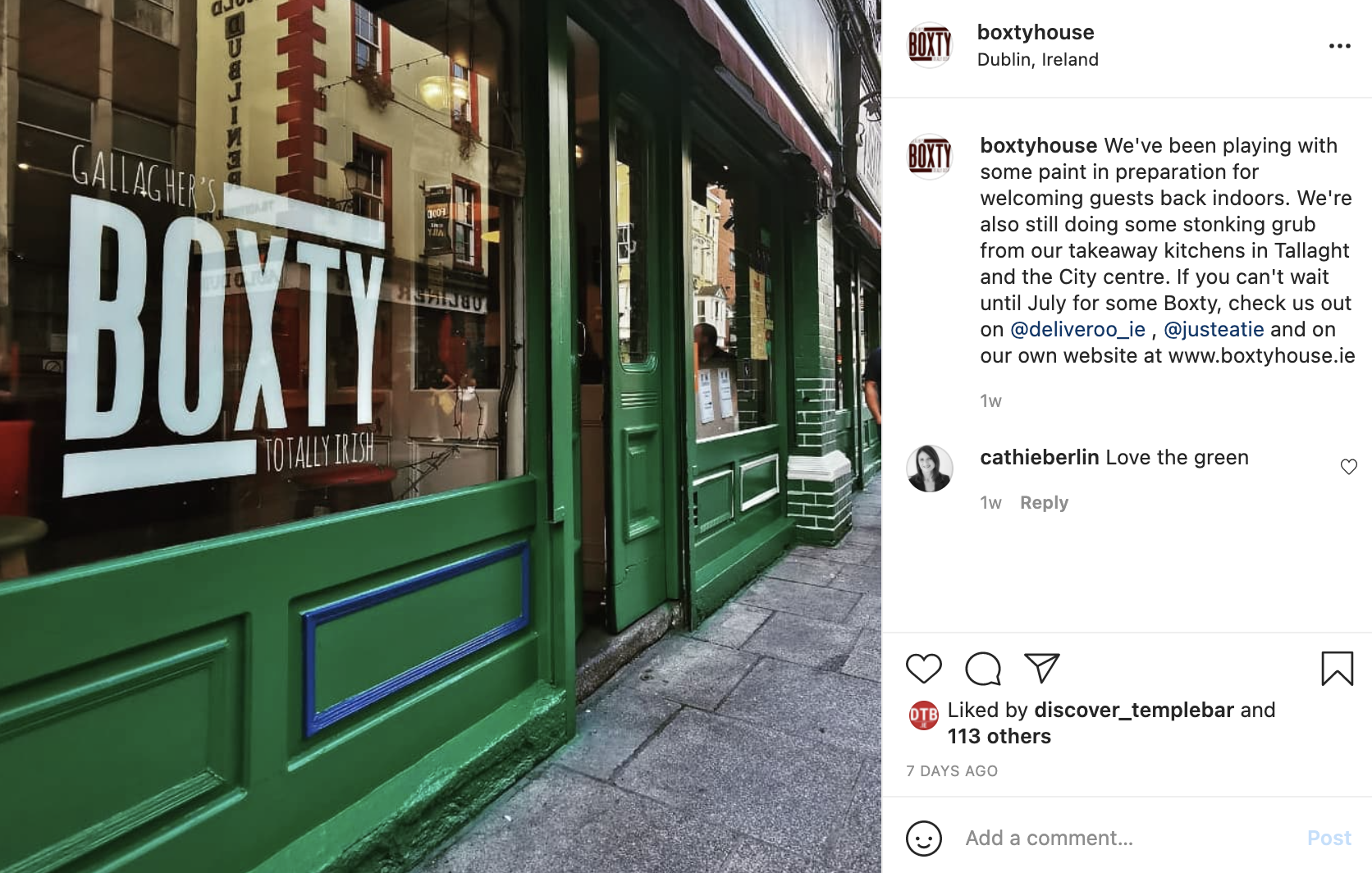 Gastro Pub
Located in the heart of Sandyford Village, Sandyford House serves up
tasty food, fine wine, craft beers and delicious cocktails in warm, comfortable surrounds.

Open for Outdoor Dining every day from midday. Coffees & Pastries from 8am.The Sandyford House are now takings bookings for indoor dining.
Friendly, independent & quality focused café, warm welcomes and creative menus, with a simple aim to offer good, fresh food and drinks that are made with a lot of love and effort, and served in a casual environment. With the newly pedestrianised Capel Street, Brother Hubbard is the perfect place to enjoy the summer with a few tasty cocktails.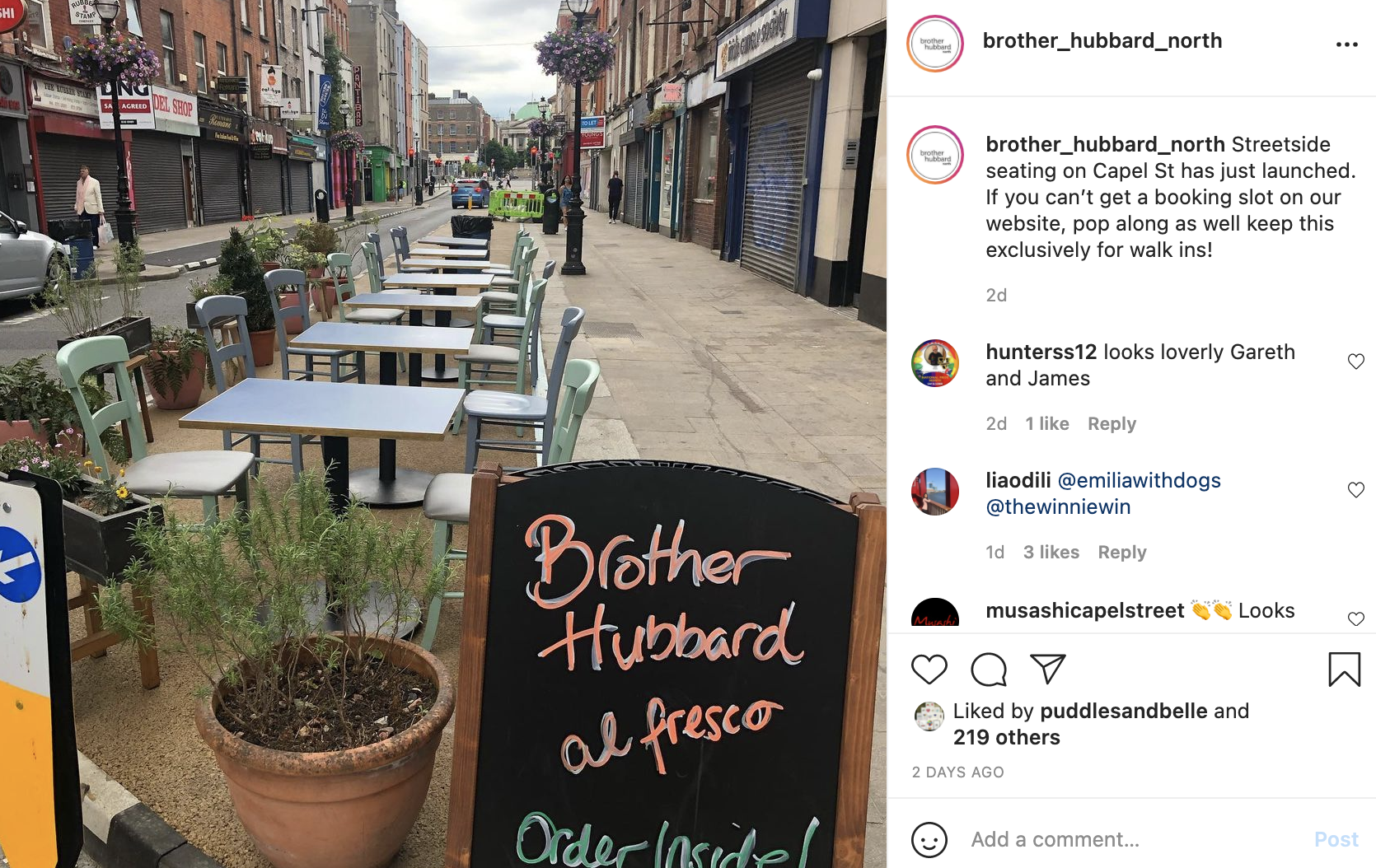 The Red Torch Ginger
Thai
Red Torch Ginger is a modern Thai eatery located just off Grafton Street serving tasty, fresh food in funky surroundings. They've been operating a takeaway service during lockdown and we're looking forward to seeing indoor dining coming back soon so we can enjoy some delicious food. Their Instagram page will make your mouth water.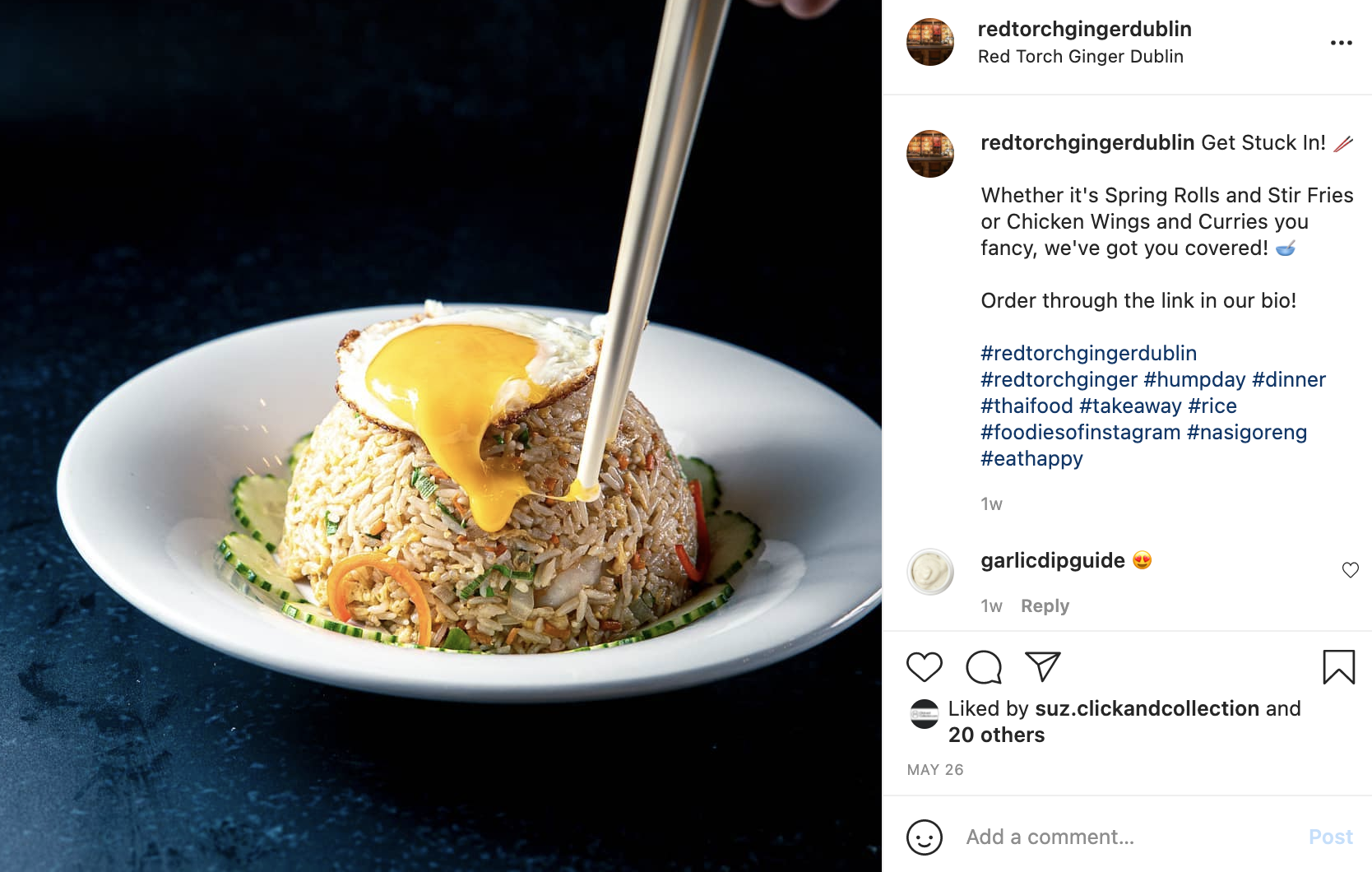 Tang
Cafe
Many an EnergyBroker lunch has been from Tang Food. Serving breakfast, lunch and dinner on Dublin's Dawson Street the food here is always fresh, healthy and most importantly delicious! The staff are super and we're so happy to see them open again. Make sure to drop in and grab a yummy salad before heading up to Stephen's Green this summer.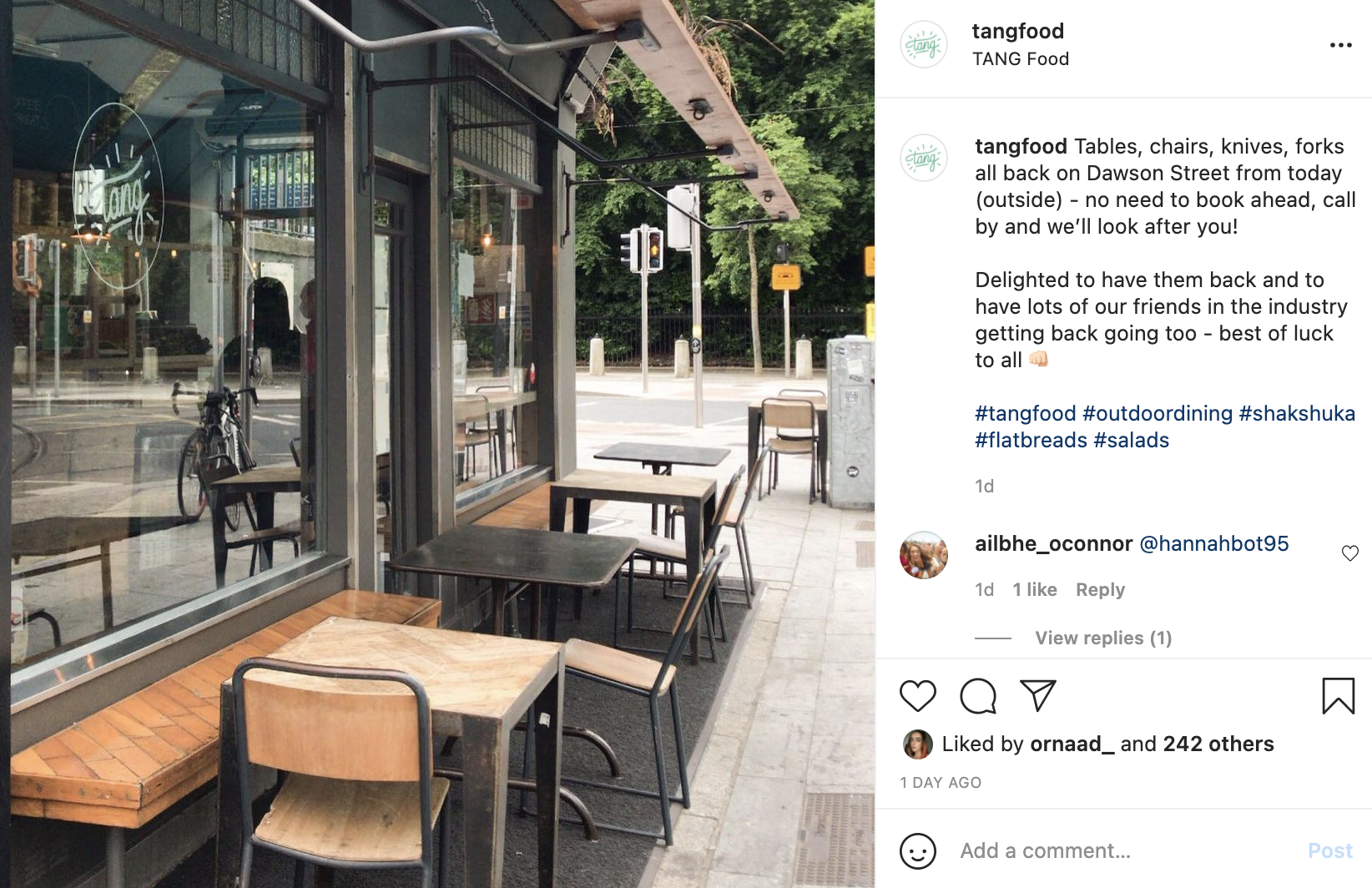 Dax
Fine Dining
Offering fine dining in Dublin's Georgian quarter, Dax has been impressing diners with modern Irish cuisine since 2004. During the pandemic they ran 'Dax at Home' where you could order from the restaurant to enjoy at home, which saw huge demand and they were regularly sold out. Make sure to book a table for when they reopen indoor dining for that extra special treat you deserve after the year we've all had.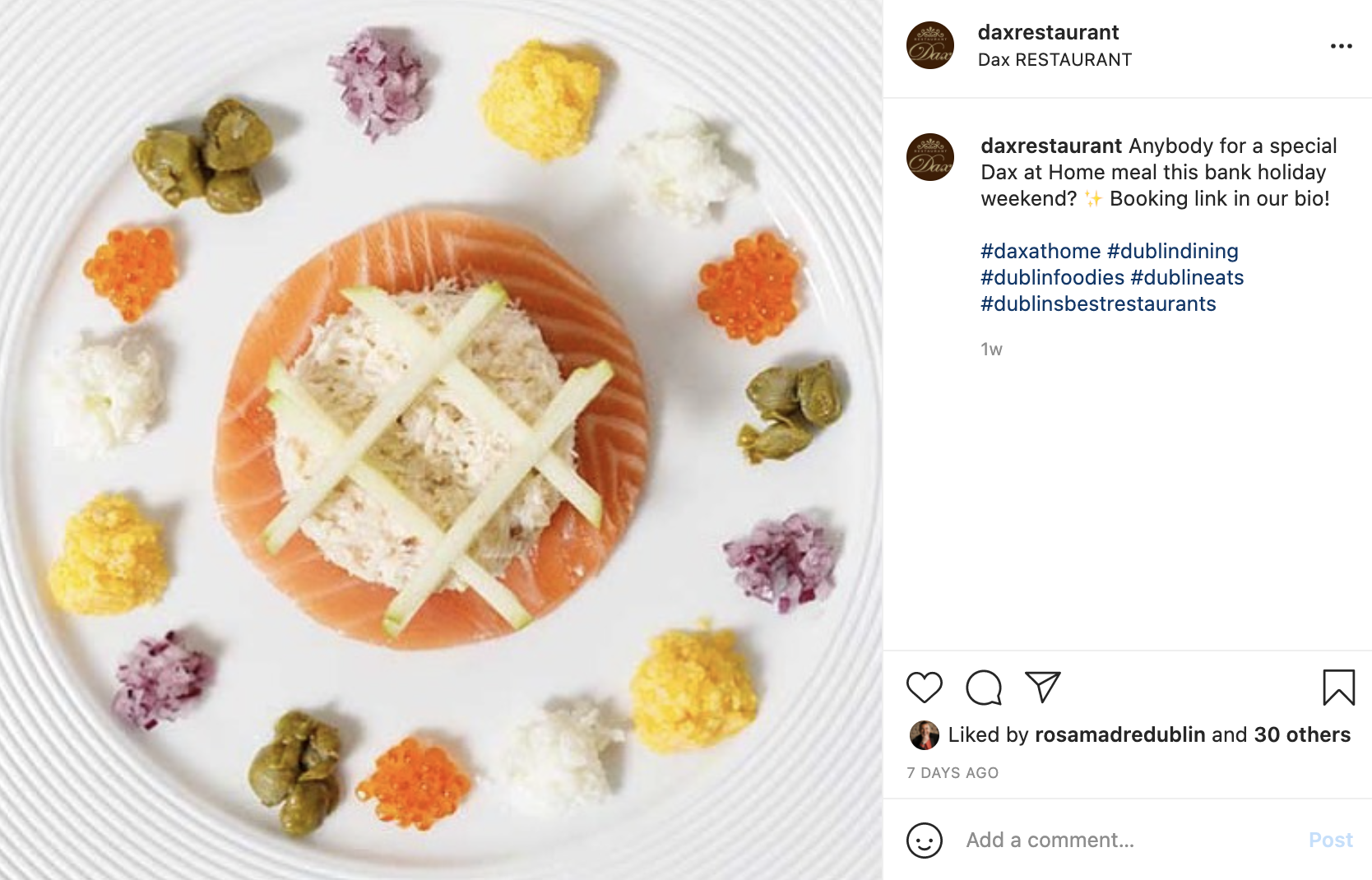 Thundercut Alley
Sexy Bites
What are sexy bites you ask? Think Sourdough Flatbreads and Tasty tacos prepared in Woodfired Bread Ovens, pimped Fries, unique Salads and Infamous Loaded Nachos washed down with PornStar Martinis. A hidden, retro spot in Smithfield looking forward to seeing you all for indoor dining in July.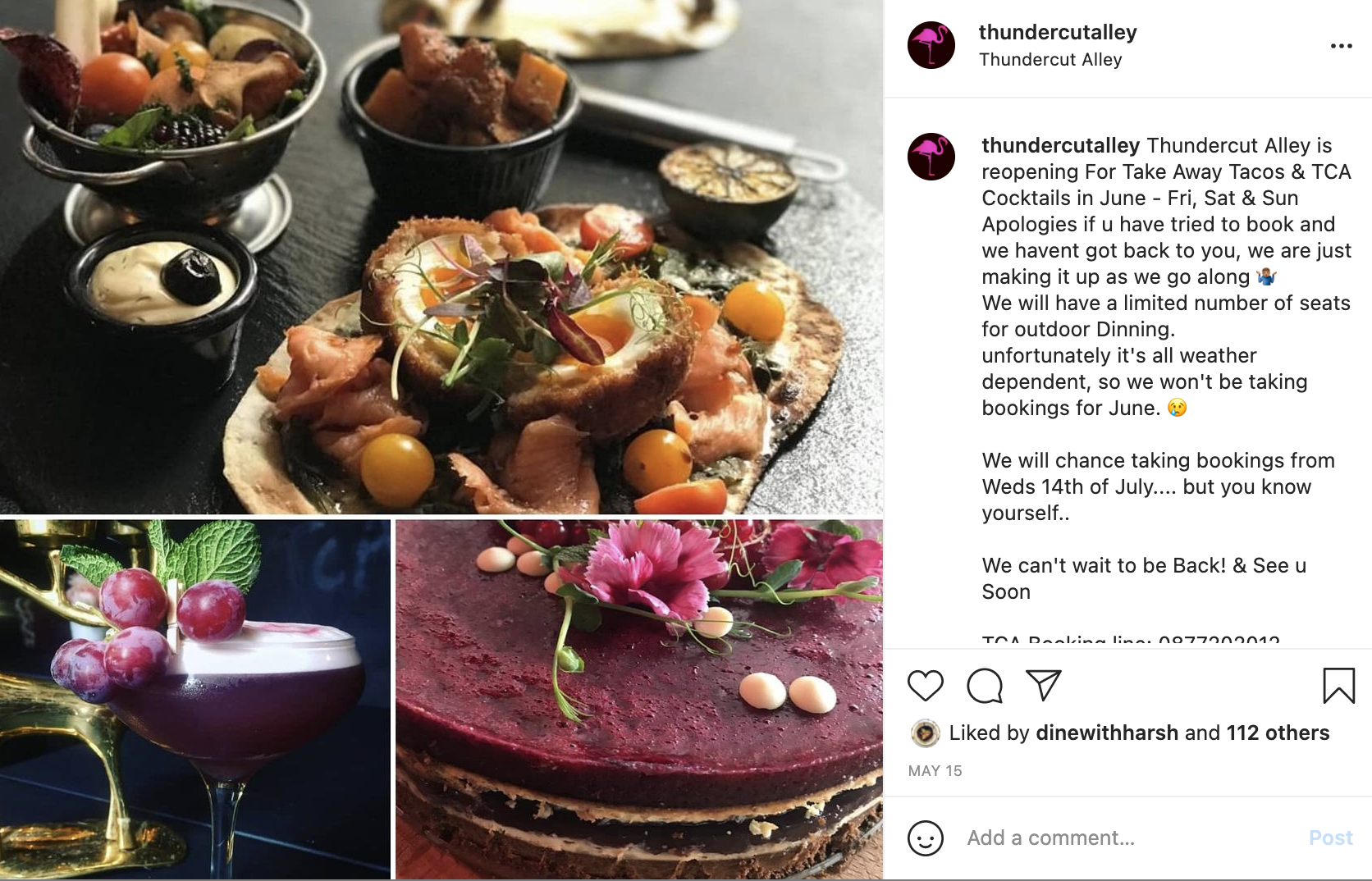 There is so much in Dublin for you to head out and enjoy. With a little research before you head out on the town, you can choose some really cool places that you will enjoy supporting as well as the authentic experience they will offer you. There is always something to be said for seeing small local businesses flourish.