Property managers are busy people. Everyday schedules can change minute by minute. You never know what the day may bring. (I worked as a busy PM for 12 years, you need to be able to juggle a lot of responsibilities) Resolving complaints, collecting rent, replying to the constant flow of emails, not to mention staying on top of property maintenance and budgets.
Property Managers - Need help searching for energy rates and maximising value for your clients? Get in touch, we're specialists in energy solutions for property managers.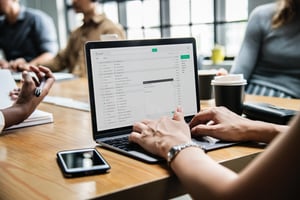 We've been providing energy procurement and consultancy services to property managers for over 10 years now. We service large multi-tenanted industrial units, office complexes and shopping centres for our property management clients, as well as assisting the managing agents with their residential blocks.
Our considerable knowledge and constant monitoring of the Irish energy market means we can provide our clients with the best advice when it comes to renewal of their energy portfolios. We are independent energy consultants, and our priority is to ensure a high level of customer satisfaction.
"I find Phil a pleasure to deal with, he is professional, friendly and always working for the better of his clients in achieving the best energy rates. He responds to emails in a timely manner which in Property Management is necessary to meet budget deadlines etc."
— Mairead Monaghan, Property Manager at Aramark Ireland
At EnergyBroker we know what level of service is expected from property managers. We provide helpful solutions that will improve the energy costs of each property you manage. Get help with your energy contracts today and show your clients that all options have been considered when it comes to lowering their costs.