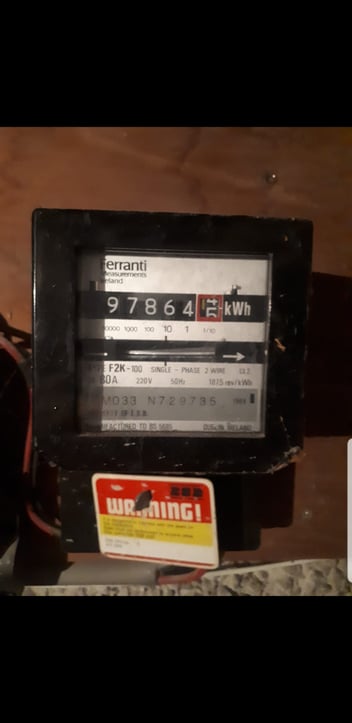 When it comes to company spending it's important to know exactly how much is going out. However, most businesses would put energy bills on their list of unpredictabilities.
Without regular meter readings, your energy supplier will estimate your bills.
How can I tell if my bill has been estimated?
Your bills will have an 'E' beside the meter readings. If they are based on an actual meter reading there will be an "A" beside them.


Why should my business avoid estimated bills?
If, over a prolonged period of time, your energy bills are based on incorrect estimated meter readings, once an actual reading is entered, your business may be unexpectedly hit with a correct bill. This could end up with either a credit or debit amount on your account. While receiving a credit is always a nice surprise, a large debit can cause you problems when your energy contract is up. Particularly if you are trying to switch provider.
Why would my business want to switch energy provider?
Achieving value for money is important for any business. Ensuring that you are paying the least possible amount for your kWh is what EnergyBroker is all about. Switching energy provider makes sense because you will always find a lower rate. At EnergyBroker we specialise in making the switching process as easy as possible. If your account is in debt you will not be allowed to switch.
At EnergyBroker we have a meter reading reminder service in place. Avoid any unwanted surprises and start receiving accurate bills for your business.
If you're experiencing any problems submitting your meter readings let us know. The sooner you get in touch, the more help we can give you.
Find us on Facebook, Twitter or call (01) 538 - 7922 between 9-5 Monday to Friday
We can talk you through any questions you may have.